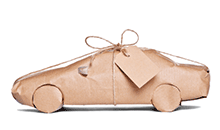 Polonez offers shipments of any vehicle: Cars, Motorcycles, ATVs, Scooters, Jet skies, Snow mobiles, Boats, etc., from our headquarters in Port Reading, NJ to our main warehouse in Częstochowa, Poland.
We ship cars only from our headquarters.
Clients, who need to ship a car, should deliver the car to our headquarters to the following address:
Polonez America 600 Markley St
Port Reading, NJ 07064
Vehicles such as ATVs, scooters, jet skies, snow mobiles, boats, etc., can be sent from any of our locations or from the headquarters in Port Reading, NJ. With additional cost, you can also schedule a pick up from your home.
For more information about that subject please contact our office at 908-862-1700
413-732-3899.
The following documents are required by Customs offices to ship any type of vehicle: 1. Sender's full name and phone number; 2. Copy of a front page of sender's passport ( picture and passport number needs to be clearly visible ); 3. Recipient's full name and phone number; 4. Original title of the shipped vehicle (Certificate of Title, Certificate of Origin); If the vehicle was financed, a notarized release or other complementary document from the lender should be submitted apart from original Certificate of Title to confirm the payoff; 5. Original Bill of Sale. Five-year and newer vehicles a confirmation payment receipt needs to be submitted. If the shipped vehicle was paid in full by cash, US Customs requires a check copy/ a copy of a bank transfer page/ a dealer's receipt used for payment; 6. Vehicles ten year and older, were not issued the Certificate of Title. In this case, clients are required to submit proof of ownership issued by local DMV (Department of Motor Vehicle). 7. For shipment of heavy duty/farm vehicles the three notarized copies of Bill of Sale needs to specify the vehicle VIN. The shipped vehicles should have empty tank, the battery needs to be unplugged and the battery cables must be isolated against a shot.