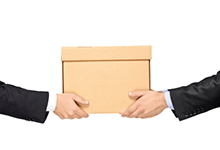 Polonez offers a wide range of commercial and personal shipments from the USA to Poland and other eastern European countries through sea or air, using parcels or shipping containers. We offer a delivery directly to recipients' houses or if you wish you can pick up your shipment from one of our locations in Poland.
We ship parcels to most European countries such as Albania, Andorra, Armenia, Austria, Azerbaijan, Belarus, Belgium, Bosnia, Bulgaria, Croatia, Czech Republic, Denmark, Estonia, Finland, France, Georgia, Germany, Great Britain, Greece - mainland, Hungary, Ireland, Italy, Kazakhstan, Kyrgyzstan, Latvia, Liechtenstein, Lithuania, Luxembourg, Macedonia, Moldova, Netherlands, Norway, Poland, Portugal, Romania, Serbia, Slovak Republic, Slovenia, Spain, Sweden, Switzerland, Turkey, Ukraine, Uzbekistan. We also provide our services to the Philippines.
You can send a standard parcel (by weight) or a metric parcel (by dimension) from one of our locations in the USA.
Just bring the prepared parcel to the nearest location. To find a location near you, click HERE.
For clients who can't access our US locations easily, we provide an alternate solution. Please, go to THIS site to learn more.